Esta entrada también está disponible en:
Español (Spanish)
Português (Portuguese (Portugal))
Français (French)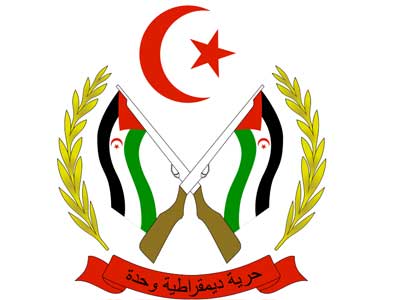 Bir Lahlou (Saharawi Liberated Territories), 01 Sep 2020 (SPS) -The government of the Sahrawi Arab Democratic Republic (SADR) on Tuesday reaffirmed its "categorical" rejection of the persistence of the illegal passage of El Guergarat, calling it a violation of ceasefire and terms of military agreement No. 1, said a press release from the information ministry.
The Saharawi government has reaffirmed its position of "total" rejection of the persistence of the illegal passage through the Moroccan wall in continuous violation of the ceasefire, the terms of military agreement n ° 1 and the spirit of the settlement plan, calling on the Security Council to urgently force the Moroccan occupation state to "immediately" close this illegal passage, which remains "a permanent source of tension in the region, having disastrous consequences".
The Saharawi government calls on the UN and its mission (MINURSO) present on the ground to assume their responsibility in the protection and safety of Saharawi civilians in El Guergarat who peacefully express their rejection of the Moroccan occupation and claim the rights of their people to self-determination and independence.
"It is unacceptable that the United Nations mission for the organization of the referendum in Western Sahara (MINURSO) continues to turn a blind eye to the persistence of this illegal passage and to the daily transit of goods, including the enormous tons of drugs" , deplored the statement, calling for allowing MINURSO to carry out the mission for which it was mandated by the Security Council on September 6, 1991, in order to complete the last case of decolonization in Africa.
Finally, the Saharawi government expresses its strong solidarity with the masses of Saharawi citizens who manifested themselves in El Guergarat on Monday as part of a spontaneous and peaceful popular protest against the illegal passage, valuing this spontaneous and natural act led by the peaceful resistance of the Saharawi people against the Moroccan occupation and the illicit plundering of the natural resources of Western Sahara.