Esta entrada también está disponible en:
Español (Spanish)
Português (Portuguese (Portugal))
Français (French)
العربية (Arabic)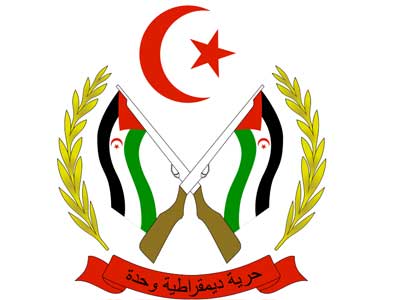 SAHARAWI ARAB DEMOCRATIC REPUBLIC MINISTRY OF INFORMATION OFFICIAL GOVERNMENT SPOKESMAN
PRESS RELEASE
After having amassed and mobilized its military forces along the wall of shame in the area adjacent to the illegal breach in Guerguerat in flagrant violation of the terms of Military Agreement No. 1, the Moroccan occupying forces began last night an operation of moving large numbers of its gendarmes and other security forces into the area.
According to solid information from sources on the ground, the Moroccan occupying forces have already begun dressing up their security personnel as civilians, under the very eyes of the MINURSO Observers, to have them ready to be moved into the Buffer Strip to launch an attack on Sahrawi civilians who have been demonstrating peacefully, for more than two weeks, against the illegal breach in Guerguerat.
The Sahrawi Government reaffirms strongly that the entry of any Moroccan military, security or civilian personnel into that part of the Liberated Territories of the Sahrawi Republic (SADR), or the so-called Buffer Strip, will be considered a blatant aggression to which the Sahrawi side will have to respond firmly in self-defense and in defense of our national sovereignty. It will also mean the end of the ceasefire agreement and the outbreak of a new war in the whole region.
The Sahrawi Government holds the United Nations and the Security Council in particular responsible for the safety and security of the Sahrawi civilians who are now at risk of a Moroccan military aggression disguised as civilian, which may lead to a horrific massacre of defenseless Sahrawi citizens who have the full right to free expression and peaceful protest to defend the inalienable rights of their people to self-determination and independence."